2017 Summer Scholar Program
The Postsecondary National Policy Institute (PNPI) hosts its second season of scholars from May 30-August 4, 2017. PNPI's Summer Scholar Program provides a unique opportunity for highly-motivated undergraduate or graduate students with demonstrated financial need to learn about federal higher education policy and help shape professional development for higher education policymakers, while receiving the financial support needed to live and work in Washington, D.C.
Please see below for more information on this past year's summer scholars, Jacob Martin and Casey Nguyen. During their summer with PNPI, Jacob and Casey contributed to and staffed PNPI seminars; drafted featured reports; researched topics for PNPI and Congressional staff; and attended and reported on postsecondary policy events in Washington, D.C.
2017 PNPI Summer Scholars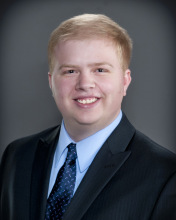 Jacob Martin is a full-time student at Iowa State University where he is studying to get his master's degree in Political Science with a concentration in Public Policy. Jacob holds bachelor's degrees in political science and business administration from Wartburg College in Waverly, Iowa. During his time at Wartburg, he served in several roles on the student senate executive team, including as Student Body President. Prior to his return to academia, Jacob worked for NextGen Climate as a field staffer during the Iowa Caucus and general election.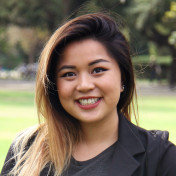 Casey Nguyen is a graduate student at Teachers College, Columbia University where she is studying to get her master's degree in Education Policy with an emphasis in Higher Education Law and Policy. At Teachers College, she is a research assistant for Professor Amy Wells, mapping curricula focused on issues of race, ethnicity and inter-cultural understanding. She has worked to and continues to advocate for increasing access and support for students from historically underserved communities. In college, she led an intercollegiate coalition of Asian American student leaders in a variety of higher education issues across California. Her experiences working with students of color inform her research interests in higher education policies that impact low-income, first-generation and students of color. Casey holds bachelor's degrees in Community and Regional Development and Asian American Studies from the University of California, Davis.